About Me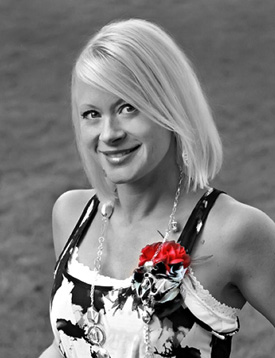 As a Detroit native, currently living in Atlanta, GA, and a mom of 3, I've been infatuated with clothing and the newest trends as far back as I can remember. I can look at a piece and combine elements to that to create the perfect ensemble. I love nothing more than to take a client, help them find the best-suited attire for their lifestyle and body-type, and have them leaving feeling like a new person.
As a graduate of The International Academy of Design and Technology (Tampa, FL) with a Bachelor Degree in Fashion Design and Marketing, and a previous maternity wear business owner, I have learned the tricks of the fashion world and I will teach you those tricks for a fraction of the retail cost. I can clear your closet, revamp classic pieces, or build an entirely new seasonal wardrobe on any budget.
Who do I dress? Anyone. Any age, any shape, any size, any event, any season. You don't have to clear your entire wardrobe each season. By taking a beloved piece, from any decade, you can make it trendy and up-to-date simply by adding an accessory, a specific shoe, a handbag, etc. I'll show you the seasonal color palette to look for and the best silhouettes that flatter your body type. It's easy and you'll save a ton of money on your trip.
You'd be surprised what $100 can add to your wardrobe.